Everyone wants to submit their website or URL in Search Console for indexing. Some reputed search engines are Google, Bing, Yahoo, Yandex.
A search engine is a platform where it selects the appropriate result for browsers and displays relevant posts or pages.
If you are new to SEO (Search Engine Optimization) then you must know that the first step for SEO is to index your website in Search engine.
I will explain how you will index your website or URL in the search engine for fast crawling of your website.
Search Console
Search Console is a place where you can submit your URL or website to index into the search engine.

There are many search engines like Google, Bing, Yahoo, Yandex. Every Search Engine has own console where you submit your website.
In this post, I will explain about two popular search engines console submission Google and Bing. So read the full article to get detailed knowledge about Beginner Guide to Submit your Website in Search Console From Beginning.
Why i submit my website in Search Console?
For a website owner or blogger is important to submit their website in search console is some of the people create a website for knowledge sharing, for online income and some are for business purpose.
If you don't share your website in webmasters then your website cant gain traffic.
The main moto for creating a website to visible more people and spread my knowledge in the world or generate revenue form my knowledge.
If your website is not visible to others then why you create your website.
The search engine cannot index every website available in the world because there is billions of website there how he find out your website is indexed or not.
For all newcomers first step in SEO is submitting your website in search engine.
Different Search Consoles
In the market, competition is more and every website or blog owner wants their website must come in search engine top 10 lists.

For driving more traffic to a website it requires good content with better visibility in Search Engines.

Top search engines where you can submit your site – Google, Yahoo, Ask.com, AOL.com, Baidu, WolframAlpha, DuckDuckGo. From Top search engines, you must submit your site in Google, Yahoo and Bing.
How to Submit Your Website
Submission of your website in search engines is necessary for the competition life. I will explain how you can simply submit your website in the best webmaster tool or search console.
Submit Website to Google
Google is the most popular search engine in the world and users of Google are 1.7 Billion. Google has 88.47 percent market share in search engine marketing. The way to submit your website in google by submitting your url in Google Webmaster
Submit your URL
We have submitted one URL in google at a time using google URL submission. So I prefer you to submit your website in Google Webmaster.

The main profit of Google webmaster is to submit it can index your all page with submitting your website. It crawls your latest page in a frequent interval of time.
Steps
For Submitting Website in Google Webmaster Login using Google Account.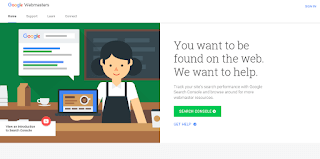 After successfully Login enter your website URL.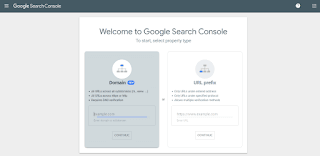 If you are using Google product Blogger, then you don't require any manual verification.
If your website is run on the self-host platform then you have required manual verification.
You got two types of verification in Google webmaster. Verify using Dns or verify using the Html tag.
After entering your URL you get a code and that code you can paste in your website header.
If you paste the code in <head> then verify and google will add the website in google webmaster.
Now Your website is Verified with Google Webmaster and it crawls all pages of your website automatically.
Google Webmaster Interface
The dashboard of Google search console is simple and anyone can operate it easily. In the main tab, it consists of overview and performance for analytics. Other tabs are Index, Enhancement, Security & Manual Action and Legacy tools and reports. The last tabs are Links and Setting.
Overview
In the overview tab, you can analyze your performance of your website. You can view detail web search clicks into your website with Graphical form.

Coverage where you see how many pages to index and how many pages have generated an error on your website. Enhancement for usability in devices.
Performance
In the performance page, you can see your total clicks, total impression, Average CTR and average position of your website in search engine. It can also show with graphical form.

Url inspection is a page where you can manually submit your webpage or articles manually to index in google search console instantly.
Index
Index page consisting of two sub-menus that are coverage and sitemap. Coverage page displays your valid, error, exclude and valid with warning page in detail.
Sitemap
A sitemap is the chart of the webpage, the search console is used to index your webpages frequently with the help of a sitemap.
Enhancement
The enhancement page is used for checking the mobile usability pages or mobile-friendly pages.
Links
This the last page in the webmaster but not the least. The links page displays all links of your website that are external and internal links.
Setting
Everyone knows what is set on a page and what is the work of the page. The setting page displays ownership verification and users and permission.
Legacy tools
Google webmaster consists of some tools which are used to monitor your website behavior. Some legacy tools are International Targeting, Removals, Crawl Status, Messages, URL parameter, and web tool.
International Targeting: this page checks your webpage language and selects your website targeted country, so google webmaster can give search results using this property.
Removals: The usages of this feature is you can remove your website's post and pages from google search. I mean if you remove then that URL doesn't display in google search.
Crawl Status: The main work of crawler on google is to crawl the pages of a website with the help of GoogleBot. You can see your crawling status from the beginning.
Message: Message is the inbox of Google webmaster and all messages of webmasters show on the message page.
Url Parameter: This page helps Google crawl your site more efficiently by indicating how we should handle parameters in your URLs.
Webtool: Webtool is designed for checking the ad experience report.
Bing Webmaster Tool
The world's second-largest search engine is Bing. The extra feature of the Bing webmaster tool is if you submit your website in Bing then our website is automatically submitted in yahoo as well as.
Bing is owned by Microsoft and its webmaster tool is in beta version, that's why I prefer Google webmaster toll in 1st preference. You can submit your website or URL in the Bing webmaster tool. As compared to Google webmaster you get more features in Bing console.
Submit Url to Bing Webmaster tool
Bing also is a large search engine and it also 1000 numbers of visitors every day. It is important to submit your website in Bing webmaster tool, if you submit your website in bing then you don't require to submit your website in yahoo search engine. Both Bing and yahoo search console is the same.
Steps
Create or Login into the Bing webmaster tool.
Now enter your web address and verify as I explain in google search console.
After successful verification, your website index into bing.
Bing features more options as compared to google search console.
What is Sitemap?
A sitemap is a file where you provide your all URL details to google crawlers or spiders. The sitemap helps crawlers to index your post after every change
What is Crawler?
A crawler is a bot and it is designed to crawl every website data and proceed for indexing.