In this modern life, a Google account is a basic need for users, most of the smartphones come with inbuilt google apps.
For accessing all apps of google like Gmail, play store all requires a google account & in this post, I will explain how to create a Gmail account or google account.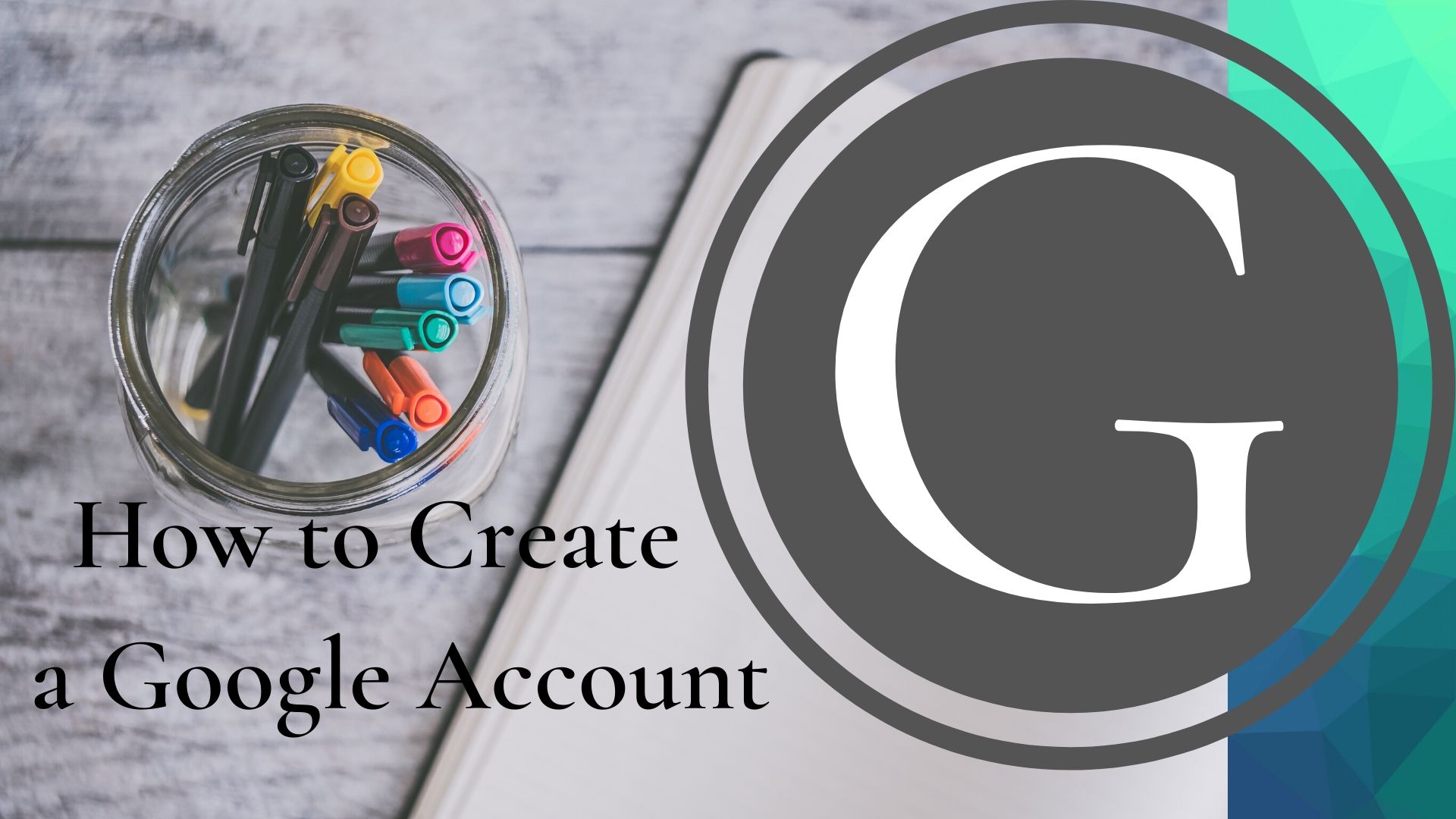 If we consider Gmail then 1.5Billion active users of google in 2019.

Google's ecosystem has been many services or products like Google Drive, Gmail, Google Photos, Google Calendar, Google Docs, etc. There is no limitation for creating a Google account or Gmail account it is absolutely free.

Google is the largest search engine in the world. The real owner of google is Larry Page and it was founded in the year of 1998 by Larry Page and Surgery Brin while they were Ph.D. students at Standford University California.

Google's largest app store play store requires a google account. Google Playstore is the largest store for android users.
1Million plus apps there in play store. From 5 people in the world, there are 3 people who have a Gmail account or google account and 2 people want to know How to set up a Gmail account.
Google has 4 types of account : –
Google Account.
Gmail Account
G-suit Account

G-suit Basic Account
G-suit Business Account
G-suit Enterprise Account
1.Google Account : –
Google account is key to exploring all things (e.g – News, music, movies, etc) in the whole world.
If technically we consider then Google account is a user account that is required for access, authentication or authorization to create online google services.
Some Google products require google account or some not.
An account requires for Google Drive, Google Photos, Gmail, Google Hangout, Blogger, etc. Some products like Youtube, Google search engine, Google Maps, and other Google accounts don't require a google account. However, an account required for uploading videos on youtube or adding a place in Google Maps.
2.Gmail Account : –
Gmail is the free email service available by Google and it is absolutely free to send or receives emails from others. Gmail is developed by Google and it starts as a beta on April 1, 2004, and ended its testing phase on July 7, 2009. In 2006 Gmail launches the mobile platform. Users can access Gmail on the web and using third-party programs that synchronize email content through POP or IMAP protocols.

In April 2018 Gmail has 1.4 Billion users when Gmail starts it gives some limited amount of storage for emails to one person, but now the capacity per user increased to 15 Gigabyte.
The certain limitations for receiving emails to a user are 50 megabytes in size including attachments. While they can send 25 megabytes of email to others (it's applicable for free Gmail accounts ).

It is possible to send more than 25 megabytes of the file but you have to upload the attachment to Google Drive and insert the attachment link with the sending email.
3.G-suit Account:-
Gsuite is the same as google account but some extra features are added into it. G-suit offers all the same products as usual google account offers but the new thing is it develops for business platforms. Features of G-suit:-
In Gmail, you have applied our own domain (yourmail@yourdomain.com) and 30GB of storage plus 24/7 customer support.
Google Drive storage increases to 1TB per user. Advance admin control depending on the plan.
Some extra feature gives you on the business platform. This Pricing of G-suit is categorized into 3 types
Basic Plan $6
Business Plan $12
Enterprise Plan $25
Follow these Steps to Setup Gmail Account : –
Set up a Gmail Account
Creating a Google Account is easy, only you need your name, date of birth. Automatically Gmail account is created with creating a Google account.

For creating Google account click this link https://accounts.google.com/signup or follow the below procedure.
2. Now click create an account.

3. After clicking create an account of two options available – a. For myself & b.To manage my Business.

4. If you are opening the account for personal use then select "For myself " otherwise select "To manage My business".

5. Now a signup form will appear you can fill your "first name", "Last Name", and choose a username for mail address ([email protected]) enter your 8 digit password. Click on Next.

6. Google asks for entering your phone number to make secure your account. Enter your phone no and click next.
7. You have got a Google Verification code to your entered phone number or another option a call from Google and it speaks the verification number enter it.
8. Enter your recovery email address (it is optional), date of birth, Gender.
9. Read carefully all the terms & Condition and agree, now your account is set.
10. After clicking "I agree" your account is created successfully. Now you can use all the services of Google.

Related Questions:-
– Make your Google account more secure.
Google gives two-step verification for your Google/Gmail account, it means if you want to login to your account then you have required a second authentication code for logging into your account.
In the Google dashboard section, you get 2step verification, you can verify your account by entering a verification code sent to your phone number which was provided in the time of enabling 2step verification. By doing this you make your account more secure and safe from hacking.
– How can I recover my Gmail account if i forget my email address?
If you forget your email address then in the Sign-in page a forget email link available click it.
Now enter your used phone number in the dash and click ok.
Remember your first and last name and enter in the new dash appears. Now a verification link you get in your registered no verify it.
If all details are correct then you get a mail address.
Your mail address is recovered.
-How to Setup your Gmail account if you are not an adult.
Google has some terms and conditions for every user.
If a child age having 13 or more then a Google or Gmail account is set up.
The parents of the child want then google allows to setup Gmail / Google account.
In sign up period, google takes permission from the parent's account to create below 13 children's accounts with the help of the family link app.
Yes, you can create a child account if the age of the child is above 13 years old.
Related Articles You Must Read:-