If your intent is this "How to Delete a Blog on Blogger Without deleting your Gmail" then you came to the right place and in this post, you get a brief explanation How to delete blogger account without deleting Gmail.
Blogger or some of we say Blogspot is the best platform for newbie bloggers because it's free. Blogger is only one platform where subdomains monetize by AdSense.
Yes, it is true if you open your Adsense account and try to add a 3rd party subdomain (.wordpress.com, .tumbler.com ) then the AdSense team doesn't accept your request. Adsense only supports the blogspot subdomain or Adsense approved subdomains only.
Have you decided to delete blog on blogger permanently?
Blogger is Googles's best platform where any user can create their blog and share their experience with few steps. Blogger is a fully free blogging platform and you get a subdomain from blogger to run your blog.
We can say the first step of a blogger is creating a free blog in blogger and learn all about blogging. Also, I started my journey from this then after I shifted to WordPress.
If You decided to delete a blogger blog then there must be a valid reason behind this.
I guess the following reason behind deleting your free blogger blog
You Choose a Wrong Niche
the subdomain you choose is not good
You are not getting time to manage it
If you decided then you Follow the steps to How to Delete a Blog on Blogger.
To delete a Blog you don't need to delete your Google or Blogger account. I give an easy track which helps you to delete a particular blog.
Let's Start…
If you are using the new blogger dashboard then you need to follow Below Steps otherwise scroll down and read How To Delete A Blog On Blogger ( Using Old Blogger Dashboard ).
How To Delete A Blog On Blogger ( Using New Blogger Dashboard )
STEP – 1 : Browse Blogger.com and log in using your email account.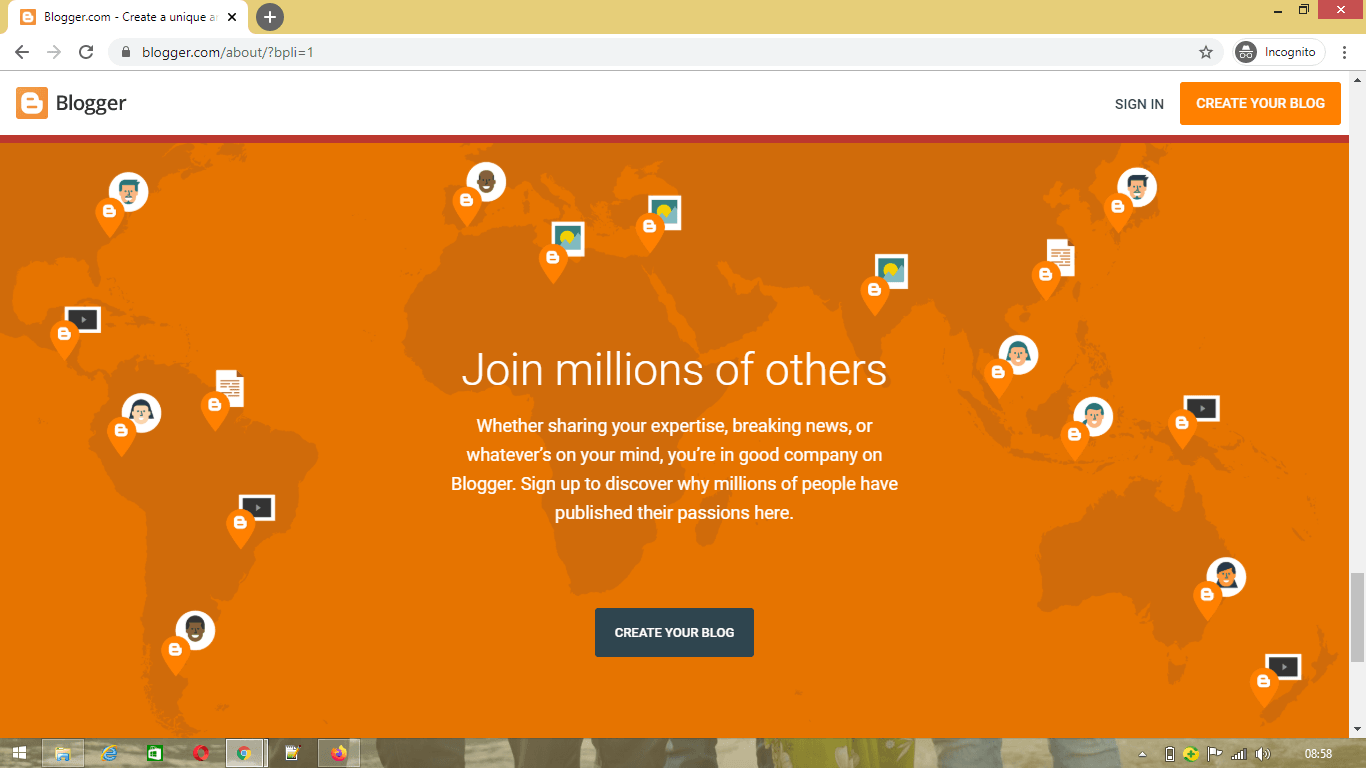 STEP – 2 : Now the blogger dashboard opens and select that blog you want to delete. Select the right blog using the Blog selection section available in left-top.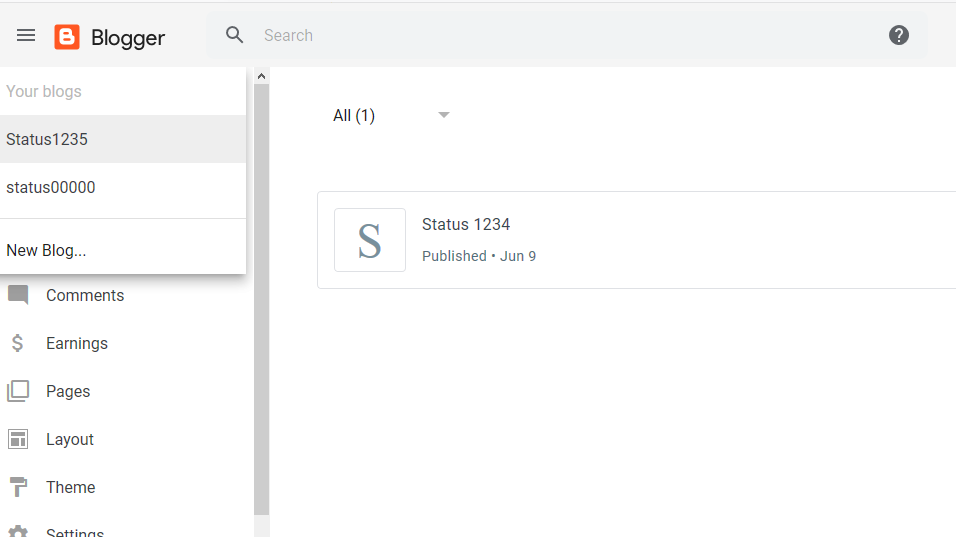 STEP- 3 : Click on Setting and Scroll down to Manage Your Blog.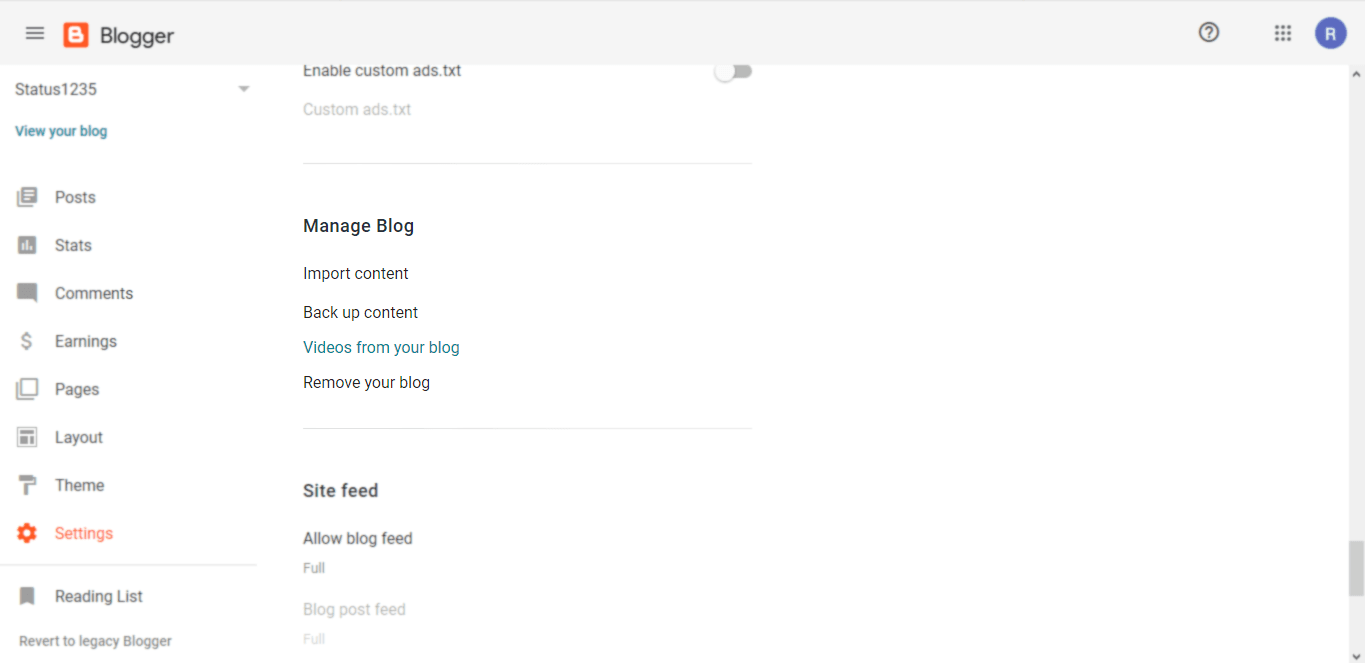 STEP- 4 : In Manage Blog Section You See three Option [ Import Content, Backup Content, Videos From Your Blog and Remove Your Blog ].
STEP- 5 : If your blog have some content then click on Backup Content and Download all data available on your blog.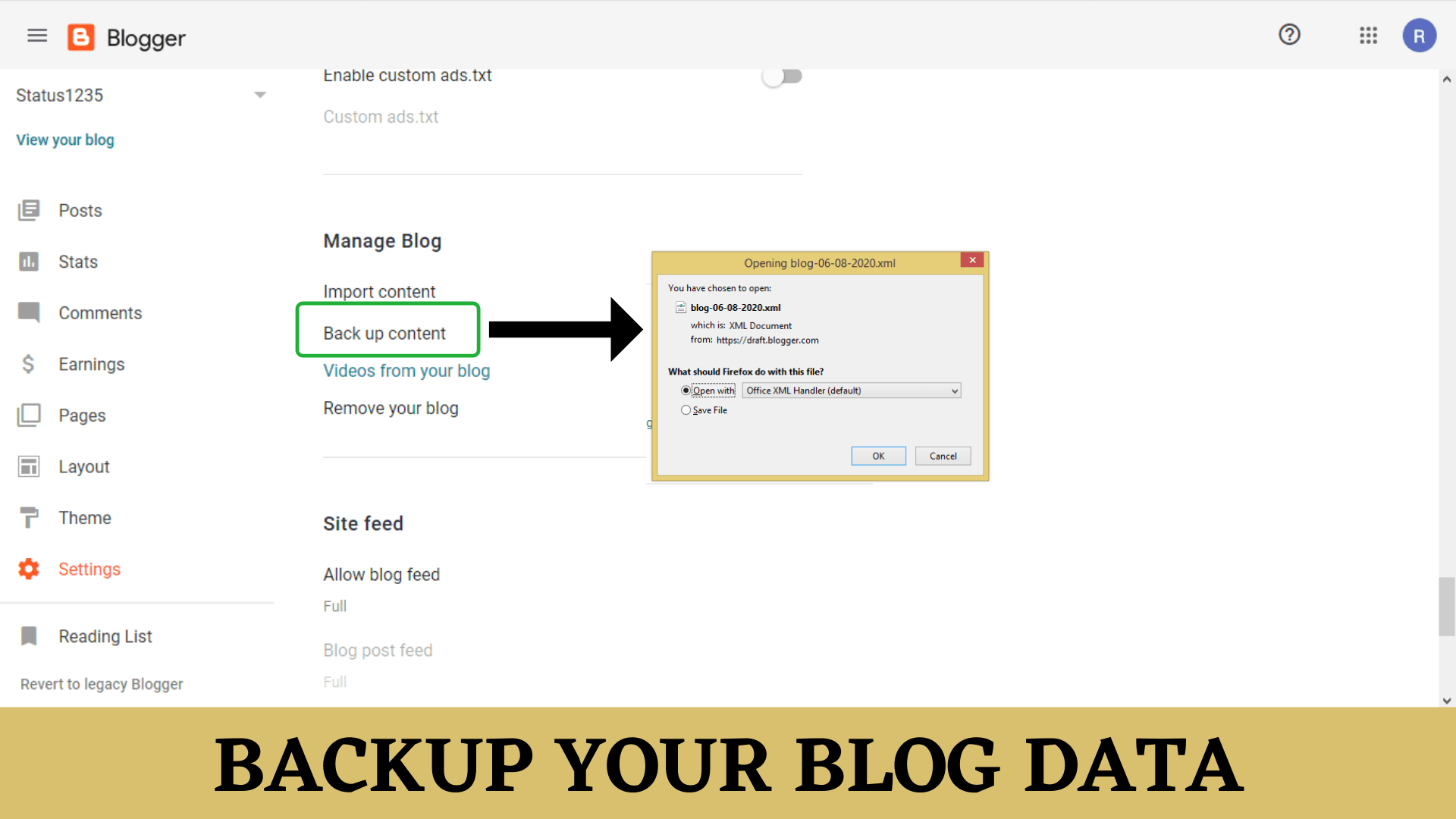 STEP- 6 : To delete the Blog Permanently Click Remove Blog Permanently. Your Blog is Deleted….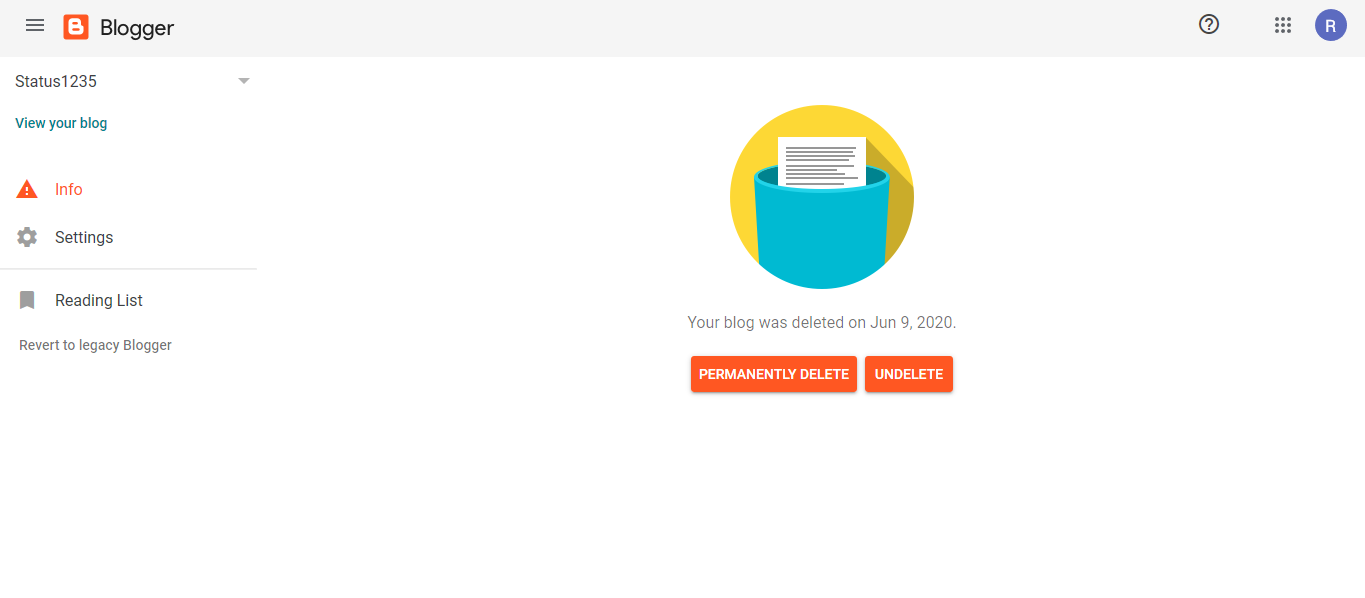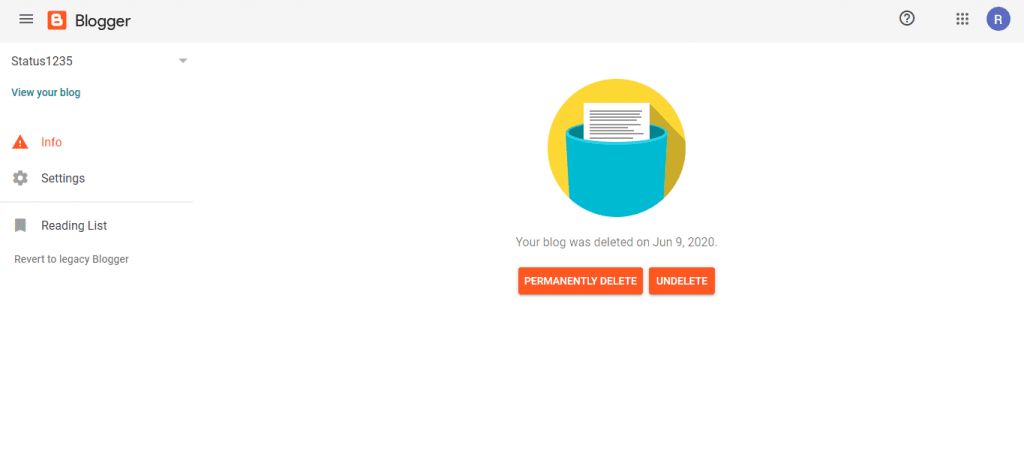 TIP – In blogger, if you delete a blog by mistake then you can recover that blog instantly. After deleting the blog you see two options "Delete Permanently" & Undelete.
If you want to recover the domain then click UnDelete otherwise Click delete permanently. If you have any doubt then Watch the Video How to delete a blog –
If you are a User of Old blogger then you follow the below steps to Delete a Blogger blog.
How to Delete a Blog on Blogger ( Using Old Blogger Dashboard )
STEP – 1
Open Blogger.com and login into your blogger using your Mail.
STEP – 2
Log in that mail where the blog is available you want to delete.
STEP – 3
Now select that blog you want to delete. You see your blog option is there in the left top of the blogger.


STEP – 4
Open setting and open the option 'Others'.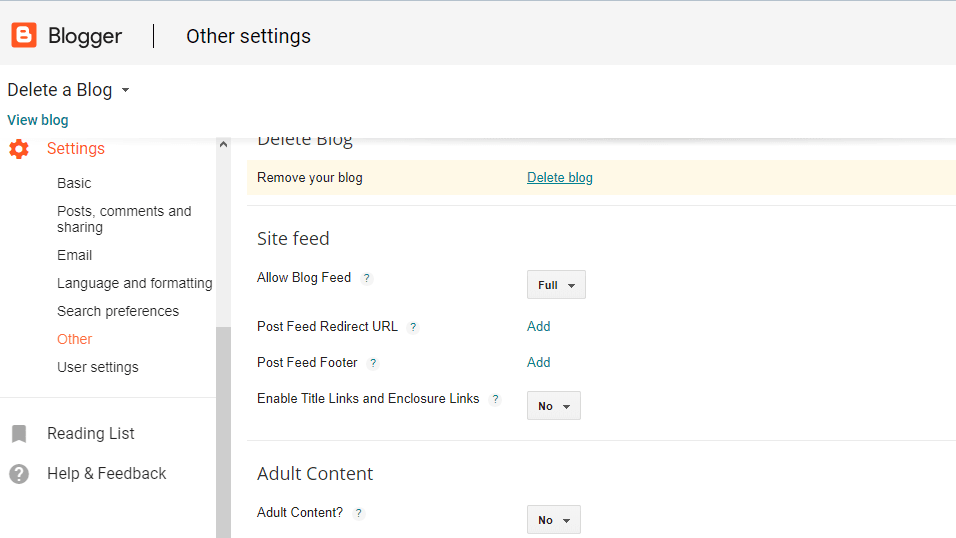 STEP – 5
Now Delete your blog option is come but don't delete because if you click delete then your all data available on that blog delete as well. So export your all data of your blog.
STEP – 6
Click the option 'Delete Your Blog' and Delete your blog permanently.
Congrats you learned How to delete a Blogger Blog.
If you follow the above steps then you delete your blog in a minute but some important points you need to remember that is –
Backup your blog Data ( Posts and pages ).
That subdomain will delete after 90 Days for forever.
If you think which one is best Blogger or WordPress then You can read a Detail Comparision between WordPress Vs. Blogger.
I explain 6 step Strategy to delete your blogger or Blogspot blog easily. Now if your query is How to delete blogger account without deleting Gmail then read the article.
Watch the Video Where i Explain How to Delete a Blog on Blogger
FAQ Relates to Blogger Blog Delete
Can i recover my blog once i delete?

Yes you can, according to google you need to take recover before 90 days from deletion.

Is there any way I can delete my entire blog if I forgot my username?

Open my account in Google and click on privacy and personalization. Now select delete your product section where you get an option to delete your blogger/blogspot account.

How i delete my Blogger Account Without logging into Blogger Dashboard?

The answer is no, there is one way there which was i explained in this post. There is a second way is there but with that method you need to delete your Gmail / Google Account.
Final Words
I think you understand how you delete a blogger blog and the things you do to secure that blog's data. If you have any queries regarding that then comment below.